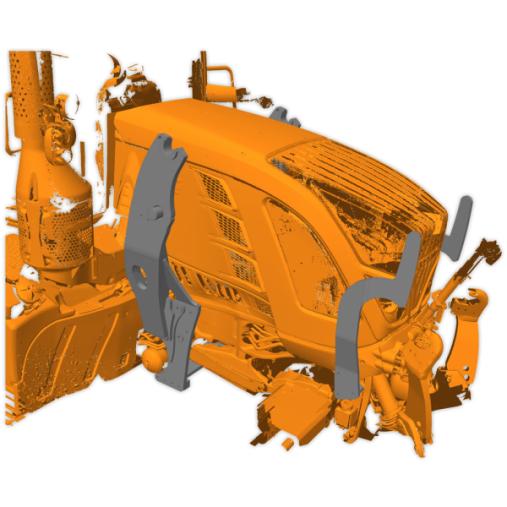 FITTING EXACTLY
FOR YOUR TRACTOR
With more than 3500 different mounting brackets, Hauer provides the ideal solution for your tractor. Over time, a variety of bracket systems have been developed, optimally coordinated to the respective tractors.
The aim is always the greatest possible strength with the smallest possible space requirement. Nowadays the latest computersupported calculation methods and 3D measurement data ensure the high precision fit of the mounting consoles. This is fundamental for the efficient assembly in the specialist trade.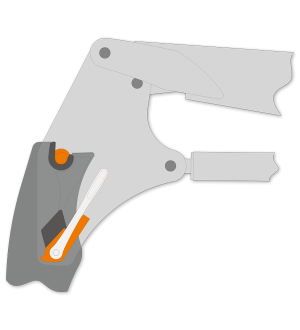 The frameless attachment system TBS-2 is self-locking and wear resistant. The well thought-out design ensures an excellent view of the working area.
The components of the mounting bracket create a robust, form fit
connection to the front loader. The front loader is secured by means of an adjustable double eccentric bolt. The attachment and removal of the front loader can be accomplished in the shortest possible time.
Watch now how to disconnect and connect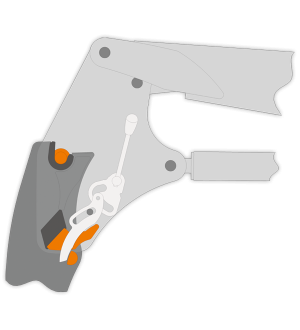 The TBS-KII is available as optional equipment for the Top-
Block system. This coupling system locks automatically when coupling.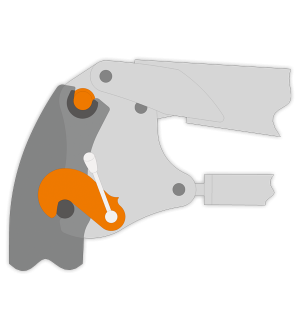 The new bracket system TBS-HV is optimized for transmission of particularly large forces by the position of the fastening points and the 60 mm strong bearing bolts. Beginning with the XB 130 Bionic loader type, the new bracket system is serially equipped with automatic locking. The unlocking is easily carried out by means of a hand lever while parking the front loader.
The bracket system TBS-HV has been optimized with the finite element
method to improve the performance spectrum of large front loader tractors.
Watch now how to disconnect and connect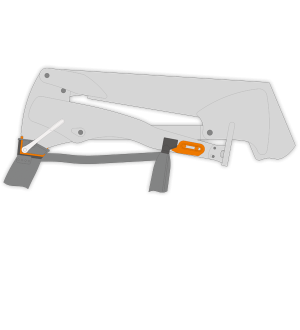 The OR-System is only used occasionally on tractors of a more recent design. Four fixing points on the front loader frame establish the connection with the bracket on the tractor.
Watch now how to disconnect and connect