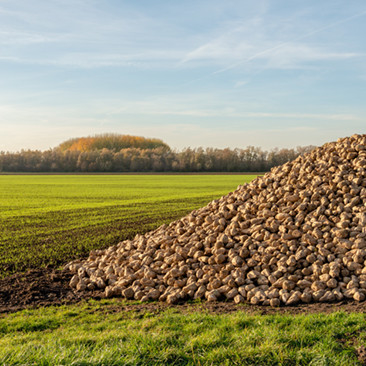 For a careful and reliable transport of root crops such as turnips or potatoes - we have an appropriate solution: beet buckets, boxholders and pallet forks with rotation device for loading seeds.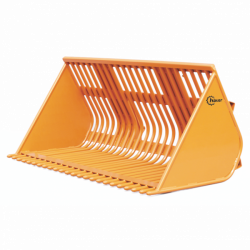 This special implement enables an efficient and careful transport of turnips.
Further information ...
The beet bucket is design in a way that earth chunks can fall through between the tubes of the bucket. The beet buckets are available in widths of 1800 to 2400 mm with volumes from 1,10 to 1,5 m³.
Pallet Fork with rotating device - PG-D
This pallet fork with rotation device is special implement for emptying boxes and containers.
Further information ...
The tines are adjustable and can be fixed. The pallet frame width is 1300 mm and can be rotated 160° to the left and 160° to the right.
Im combination with the universal box holder, boxes can be emptyed easily sidewards so that the box is not tilting.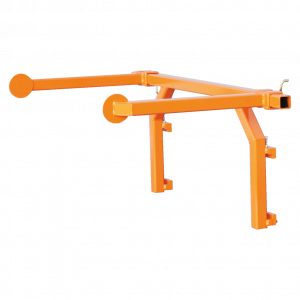 Optional universal-boxholder
When emptying boxes sidewards, the universal box holder makes sure that they don't tip over. The arms of the box older can be adjusted in range of 1000 to 1500 mm, so that different sizes of boxes can be held. The arm length is 700 mm.
Use with wheel and telescopic loaders
Because of higher system hydraulic pressure, a pressure relief valve for the cylinders has to be mounted. Fiiting coupling plates are available on request.