FORESTRY
ENGINE HOOD
GUARD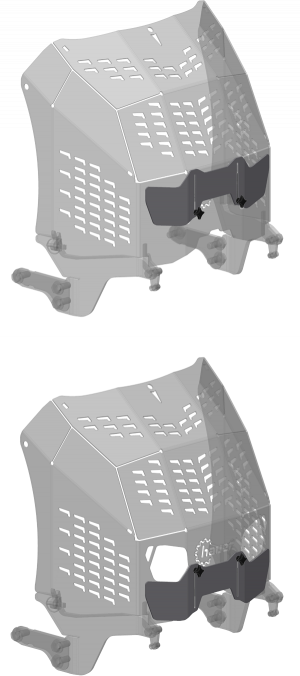 PROTECTS THE FRONT, SIDE AND TOP
OF THE ENGINE HOOD
The forestry engine hood guard protects the front, side and top of the engine hood. It is build backwards on each side aproximately 300-500mm. The design of the forestry engine hood guard is adapted accordingly depending on each tractor. Steel cables for protection against branches can be fixed on the enigne hood guard.
To open the engine hood, the protection can be folded to the front without using any tools.
In order to protect the headlights there is an optional cover available. For safety reasons this has to be opened when driving on the road.
Lasered lettering can also be integrated in the guard on request.