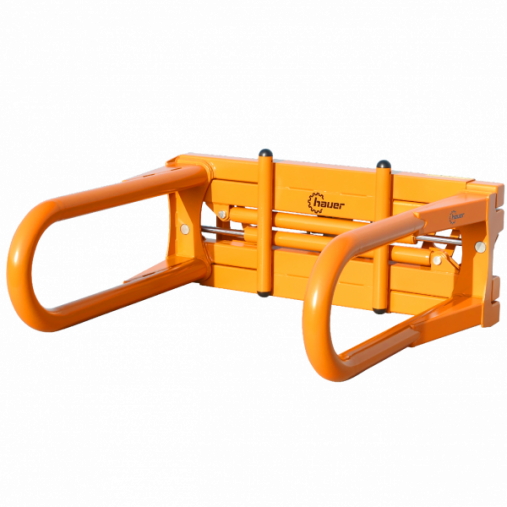 The massive grab arms are made from thick-walled tube steel and apply a firm yet gentle grip on any type of square bales and also round bales. Thanks to its sturdy design, the grab handles up to 1500 kg packs.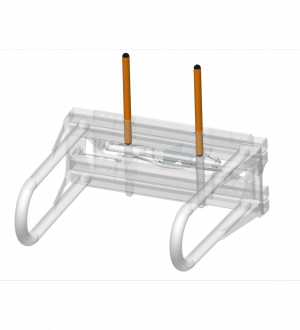 It also carries two square bales at a time if specified with optional tubes at the back that secure the top bale from the rear. The two massive tubes conveniently retract into pipes by operating a simple mechanism for unhampered visibility during transport and compact storage dimensions.
In addition to the standard equipment, the square bale grab can also be equipped with a flow divider valve, which enables synchronous opening/closing of the two grippers.
Use with wheel and telescopic loaders
Because of higher system hydraulic pressure, a pressure relief valve for the cylinders has to be mounted. Fiiting coupling plates are available on request.