Multicroco fork and grab - MKG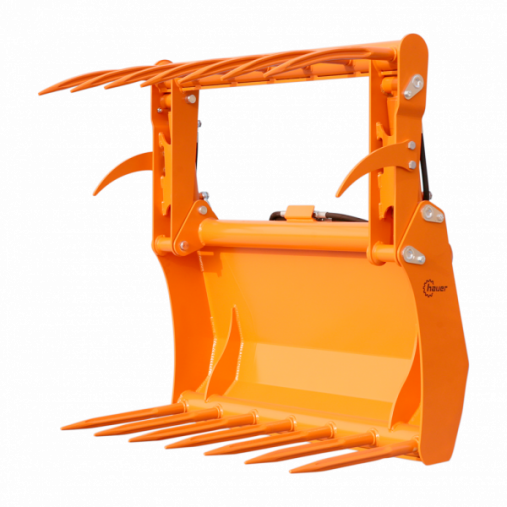 The Hauer Multicroco fork has a curved back that helps prevent sticky materials from clogging. Its massive tube steel frame has welded tapering sleeves that accommodate the 600 mm long tines which are threaded for easy replacement. The Multicroco fork is 560 mm high and has a 1,060 mm jaw opening. Its operating weight has been reduced to a minimum for maximum skid-steer payload utilisation. The forks are available in widths of 1000 mm to 2000 mm to suit all loader widths.
Use with wheel and telescopic loaders
Because of higher system hydraulic pressure, a pressure relief valve for the cylinders has to be mounted. Fiiting coupling plates are available on request.