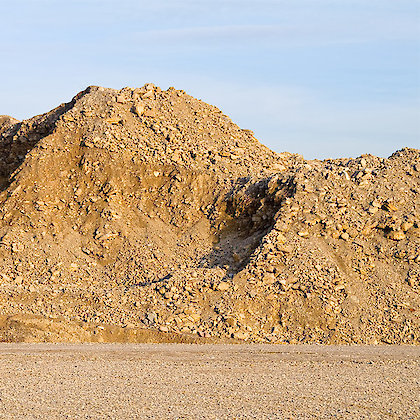 Especially when loading heavier goods such as soil and gravel, the added value of quality of the Hauer implements comes very quickly to bear. The particulary robust design and high-quality workmanship enables particulary economical work.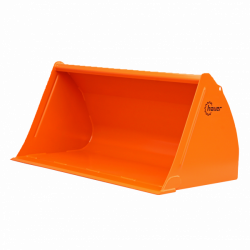 The practical and robust Hauer earth buckets are available in:
standard version / reinforced version / with excavator teeth / with second cutting edge
Further information ...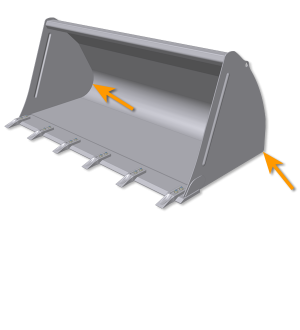 The special shape of the Hauer earth bucket proves practical construction. The bucket is curved and smooth, so there is no sticking of cargo in corners. The right-angle rear edge of the bucket is perfect for leveling backwards.
The cutting edge is made of hardened, wear-resistant high-performance steel with a hardness of approx. 450 HB and thus guarantee a long service life.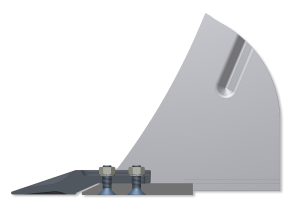 Version with excavator teeth
The industrial excavator teeth are screwed plane to the bottom edge of the scraper. There are no grooves when leveling and digging on the ground. The load is completely taken.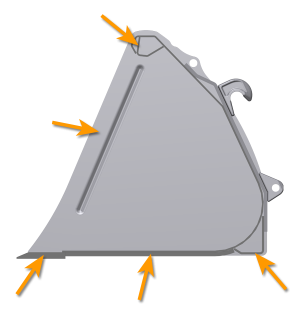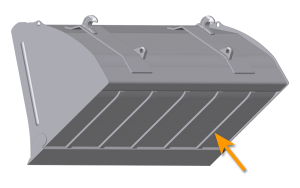 For heavy work, the earth bucket is also available in a reinforced version:
Bucket bottom with more and stronger wear-strips
Side parts are made of thicker steel
Reinforcement angle on the upper edge of the bucket
Reinforced leveling angle
Cutting edge 20 mm, thicker by 4 mm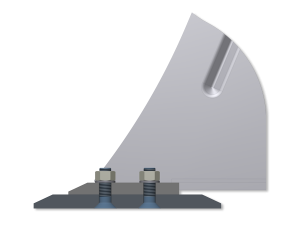 Optional additional cutting edge
As an additional wear protection the a second cutting edge screwed below the welded cutting edge. This additional cutting edge can be turned and used on both sides.
5 in 1 Multi Functional Bucket - MFS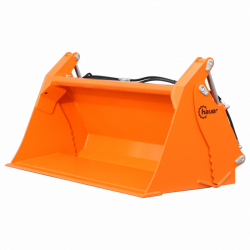 The massive Hauer multifunction bucket combines 5 functions for professional use:
loading / leveling / gripping / dosing / higher dumping
Further information ...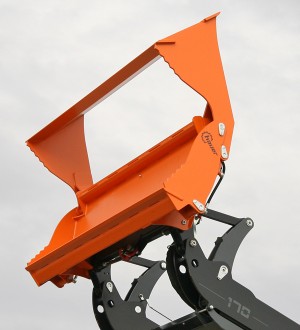 The universal implement is particularly suitable for:
Earthwork and transport work with closed bucket body
Leveling with open bucket body
Grabbing cargoes (stones, logs, ... ..)
Metered emptying of the bucket by the folding function
Larger dumping height when emptying by opening the bucket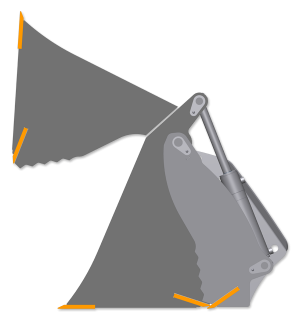 The movable part of the bucket is made in robust box construction. The right-angled rear edge of the bucket is perfect for leveling backwards. To plan forward with the bucket open, a cutting edge  made of hardened steel is installed, as well as on the front and back of the moving part of the bucket.
To protect the hydraulic components, a pressure relief valve is fitted as standard.
Use with wheel and telescopic loaders
Because of higher system hydraulic pressure, a pressure relief valve for the cylinders has to be mounted. Fiiting coupling plates are available on request.